Online Photo Submission
CatCard Online Photo Submission Guidelines
If you are a new UC Merced incoming first-year, transfer or graduate student, you are eligible and encouraged to submit your photo electronically for your official UC Merced CatCard identification card. A digital photo submission gives you the opportunity to obtain your CatCard faster during your scheduled orientation or when you arrive for move-in.
Please email your digital picture directly to catcard@ucmerced.edu with Subject: "Photo Submission: (your student id, last and first name)." Indicate if you are NEW, TRANSFER, or GRADUATE student in your email. To take advantage of this convenient option and avoid the long line at orientation, follow the requirements and instructions below.
Photo Submission Requirements:
Current color photo of yourself.
White or blue smooth background( no other people or objects in photo).
Sufficient lighting with no shadows.
Front view (full-face filling at least 80 percent of the frame).
Cropped from just above the top of head to the collarbone.
Eyes open and visible.
No hats or glasses.
The file format must be .jpg.
Photo size must be 400 pixels x 400 pixels or 2 x 2 inches.
File size cannot exceed 150KB.
Graduation and passport photos are ideal.
Save the photo as your student ID number (e.g., 123456789.jpg).
The filename should be saved as your student ID number (9-digits) with a .jpg file format extension. Below is an example of an acceptable photo: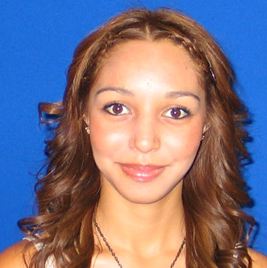 123456789.jpg
Remember to choose your photo carefully. It will serve as your identity photo for the entire time you are at UC Merced and be viewed by all.
DO NOT submit more than one photo. DO NOT resubmit another photo after one has been accepted.
The UC Merced CatCard Office reserves the right to refuse any photos that do not meet its requirements.
Photos Submitted
Photo submissions are reviewed manually. Due to the volume, it may take several business days to process. You will be notified by email if your photo is accepted or rejected. If the photo you submitted is unable to be used or if you are unable to submit one, we will take your photo at the CatCard Office during your scheduled orientation or move-in date or anytime before the first day of classes. If you do not receive a reply back, please email catcard@ucmerced.edu.
Your CatCard will be issued during your scheduled orientation or move-in date or at the CatCard Office, Kolligian Library, Room KL111A.
*IMPORTANT: Please remember to bring your valid, government-issued photo identification card to obtain your CatCard. (Either your U.S. driver's license issued by DMV, U.S. identification card issued by DMV, U.S. Permanent Resident/U.S. Department of Homeland Security/U.S. green card, passport or U.S. Military identification card. Note: driver's licenses or passports stamped "void" are unable to be accepted per Homeland Security.)
If you have any questions, please contact 209-228-2228 or email catcard@ucmerced.edu.