Create and Order Your Name Tag Online
CatCard Name Tag web service offers a quick way to order your name tags. It easier to order and can be made on-the-spot as you type allowing you to see the design and titles.  
Use this guideline to order name tags.
Use this guide as an MSO needing to approve or deny a name tag order.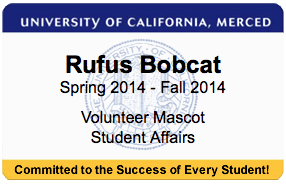 If you have any questions about name tags, contact 209-228-2228, or email catcard@ucmerced.edu.