Replacement CatCards
Replacement Cards
Students, faculty and staff receive their first CatCard at no charge. University affiliates must pay a $20 fee for their first CatCard, and can arrange with their sponsoring department to recharge the $20 to that department. Anyone who needs to obtain a replacement CatCard, where the existing card is lost, stolen, damaged, faulty, or if you have changed your name, must pay a $20 fee. You can get your replacement card by visiting the CatCard Office during business hours. Please purchase your replacement card online or at the cashier's office before visiting the office and make sure to bring your receipt or confirmation.
Payment Methods:
Cashier's Office - Pay with cash or check only. Located next to the Students First Center in the library. 
CatDollars & Credit Card - Visit mybill and log in using your UCMNetID credentials. Step by step instructions below. (Select option Campus Card)
Add to Student Bill (pay later) -  You can also add to your student bill and pay later.
Under 'My Campus - Other items available for purchase' - click View All
Click CATCARD-Commuter Plan & ID replacement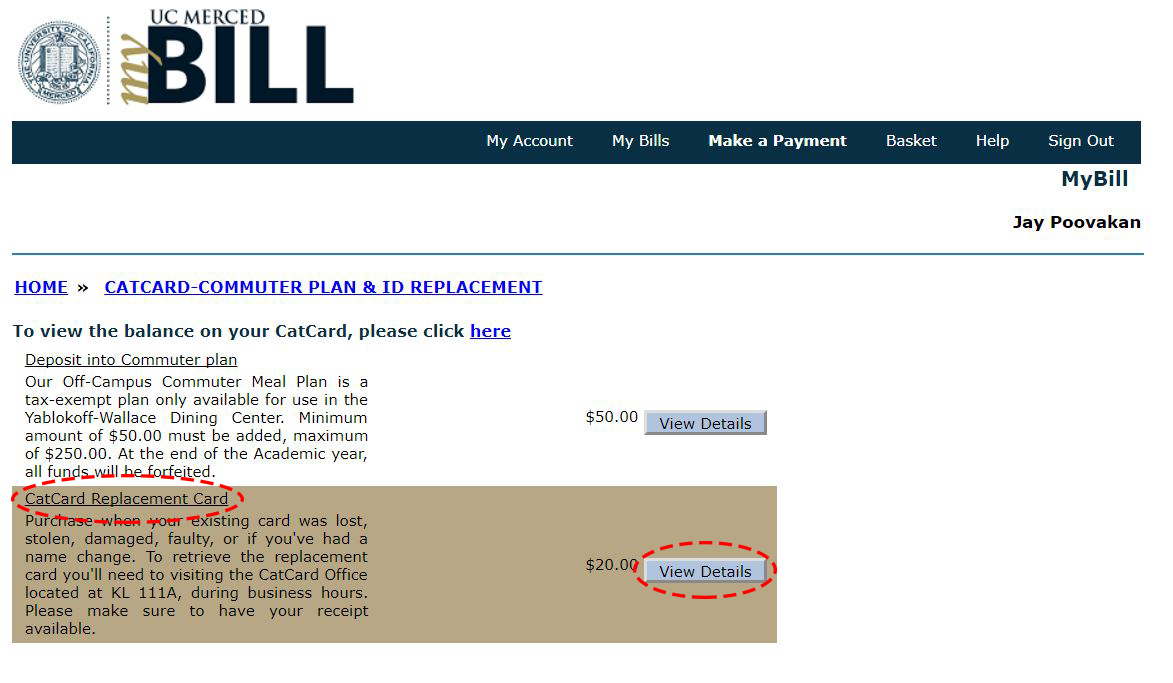 Click on either CatCard Replacement Card or View Details in the same box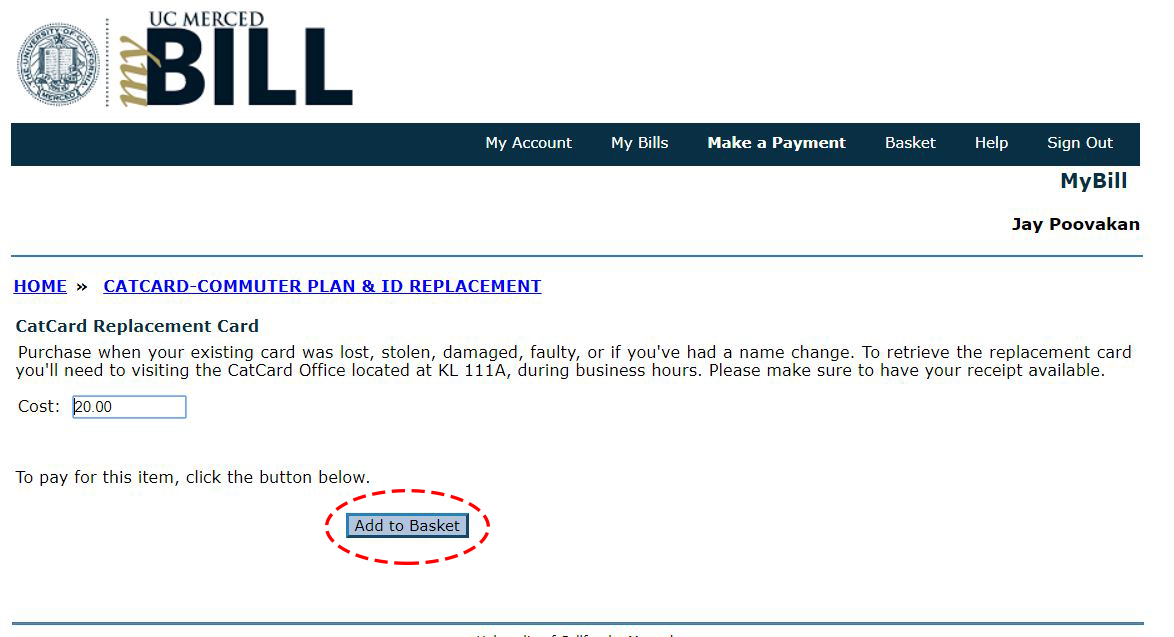 Click Add to Basket
Click Checkout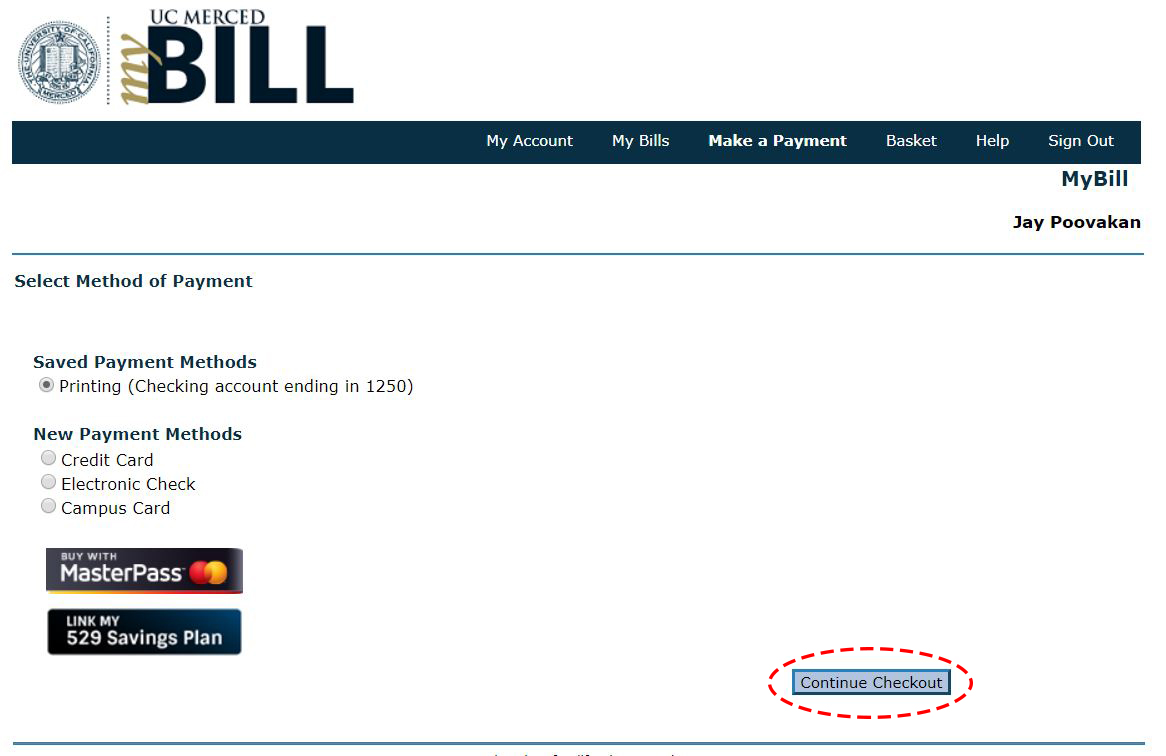 Choose your payment method, click Continue Checkout, and once you are finished submitting your payment, take a screenshot of your confirmation or receipt and bring this to the CatCard Office to obtain your replacement CatCard