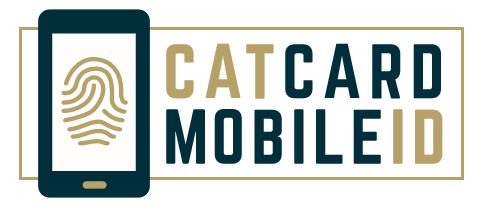 CatCard MobileID is a web app available to staff and students. You can use MobileID as a companion app that allows you to pay for your meal and merchandise at selected dining locations across campus, add funds to your Cat Dollars, check your plan balances and recent transactions, manage your OZZI check-outs, deactivate lost CatCard, use as a form of identification to ride CatTracks, and donate and request into iCare using your smart device. This new functionality will provide accessing campus card services more convenient. You must have a valid/active CatCard ID in order to sign-up for MobileID.
While MobileID offers added convenience, it is not meant to replace the physical CatCard ID and will not allow door access entry.
List of current MobileID features and more:
Pay – use your smart devices (phone) to pay at selected campus locations, all dining locations, marketplace, and food trucks/vendors.
Add Funds – easily add funds to your CatCard Plans via myBill.ucmerced.edu.
View Balances – view your CatCard and Dining meal plan balances, including Ozzi and your last 10 CatCard transactions.
Deactivate Lost/Stolen CatCard ID – immediately deactivate your lost/stolen CatCard ID.
Free

MobileID is 100% Free and No Download Necessary!

Fast & Easy

Sign in with your UCMNetID

Pay with MobileID

Use your MobileID to pay at locations on campus
How do I sign up for MobileID?
Visit MobileID.ucmerced.edu and enter your UCMNetID. After logging in, you will be prompted to enter your information and submit the form.
Get Started
Register with your UCMNetID
You may skip verification by CHECKING "Skip Cell Verification"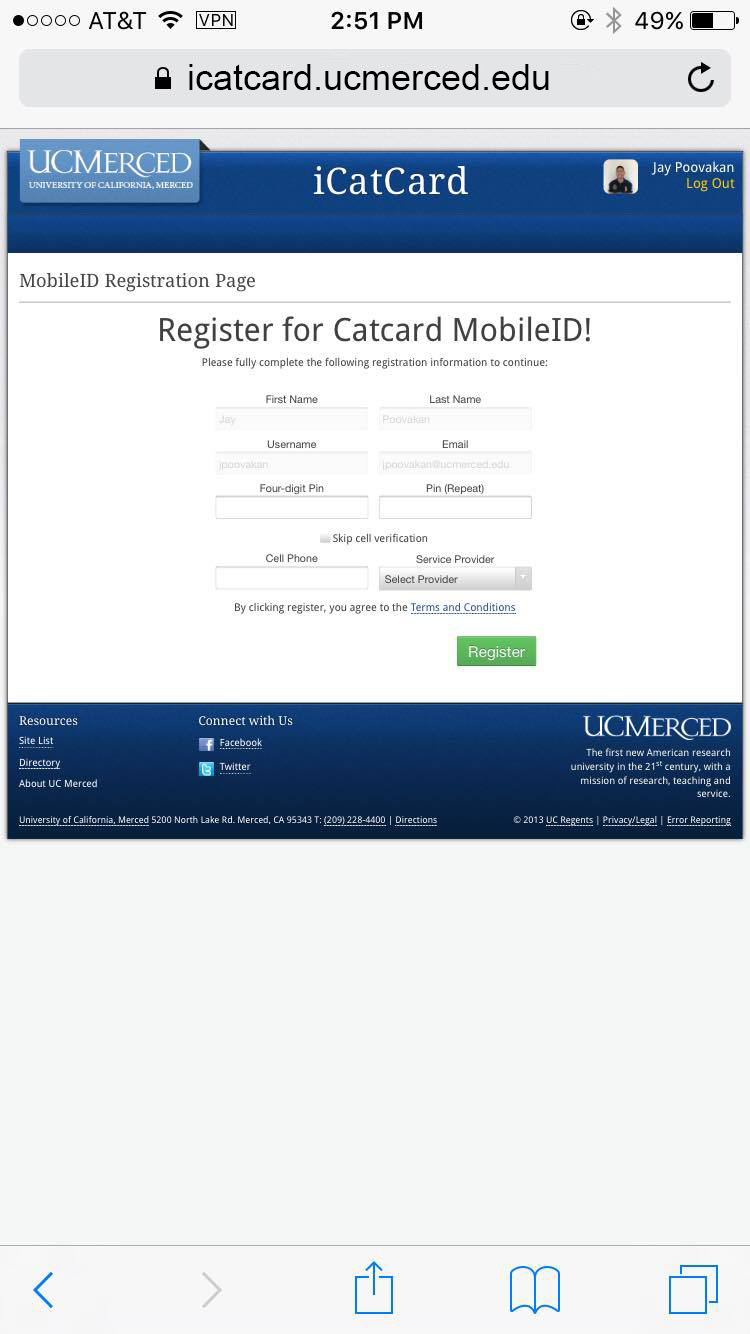 Verify your phone #
Use the verification code sent to your mobile device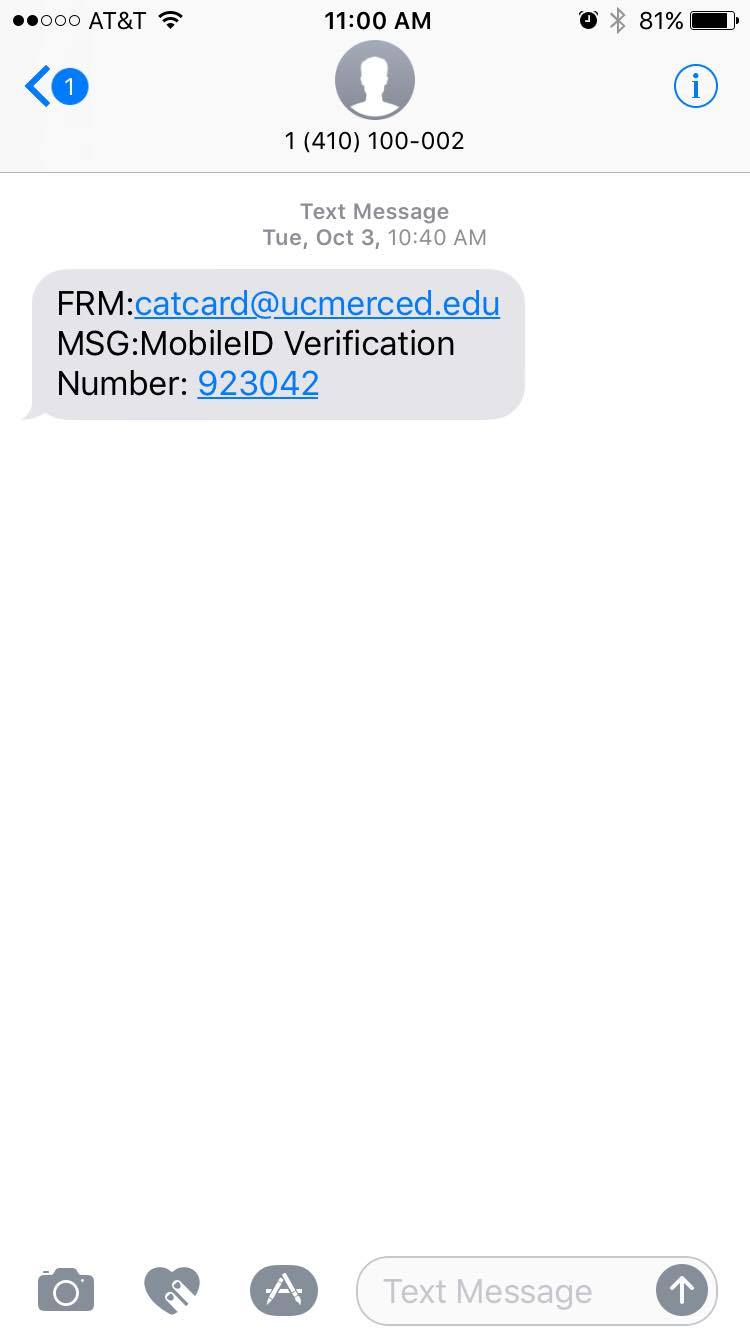 Start using CatCard MobileID
Easily deposit your money, view your balances, and more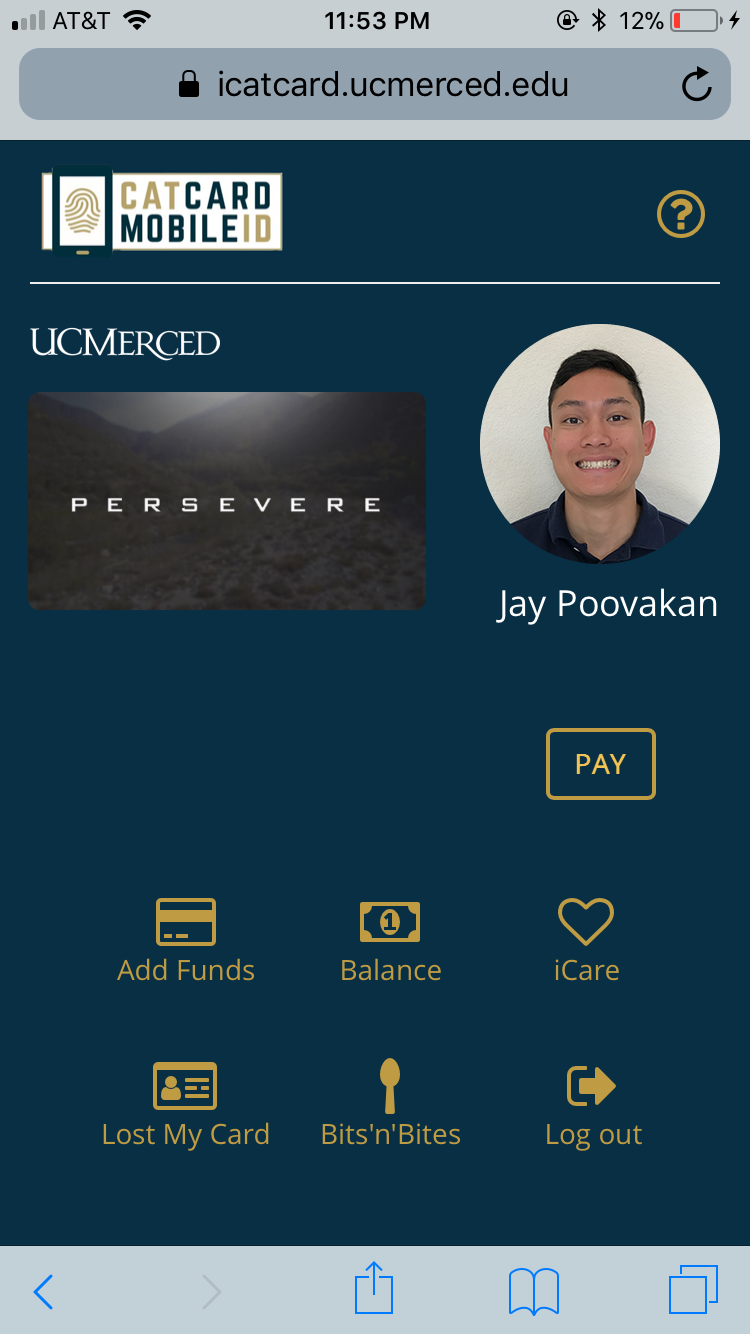 Add MobileID to your homescreen

Sign in to MobileID
Locate the 'More Options' icon on the bottom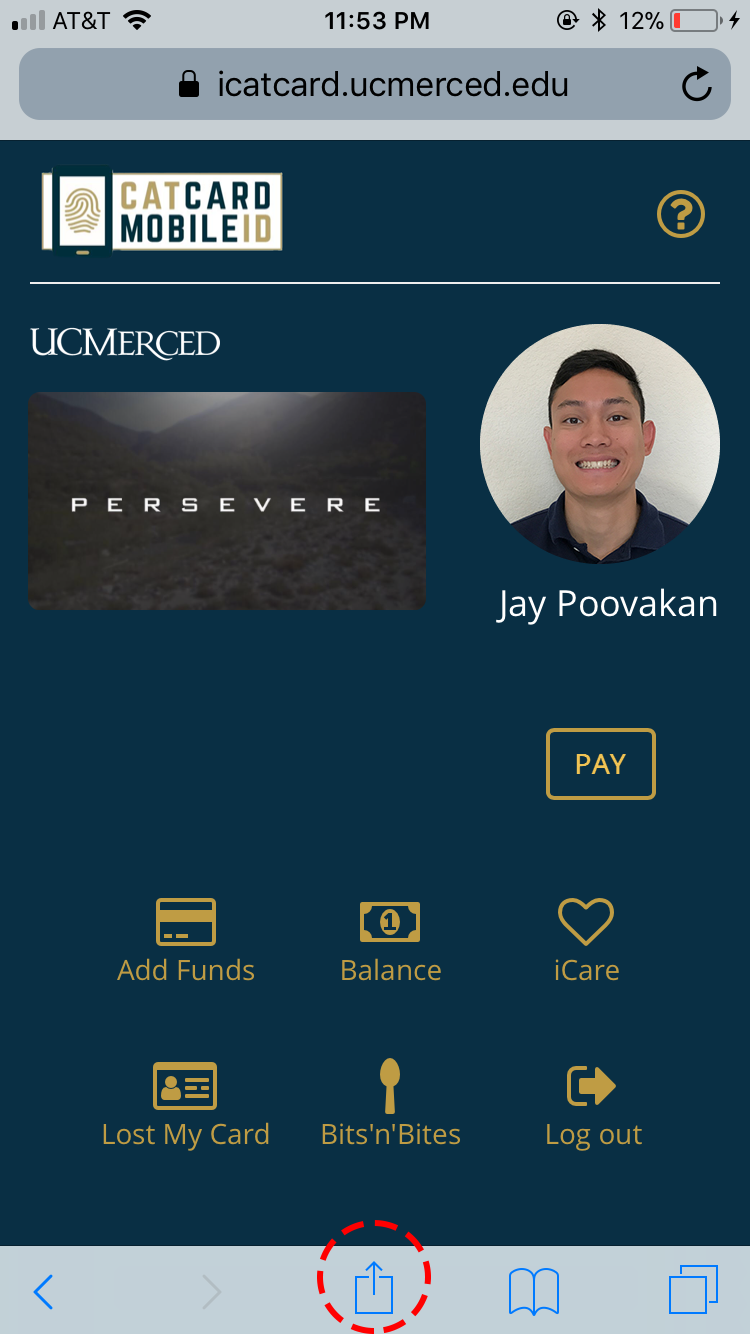 Scroll until you find 'Add to Home Screen'
Locate 'Add to Home Screen'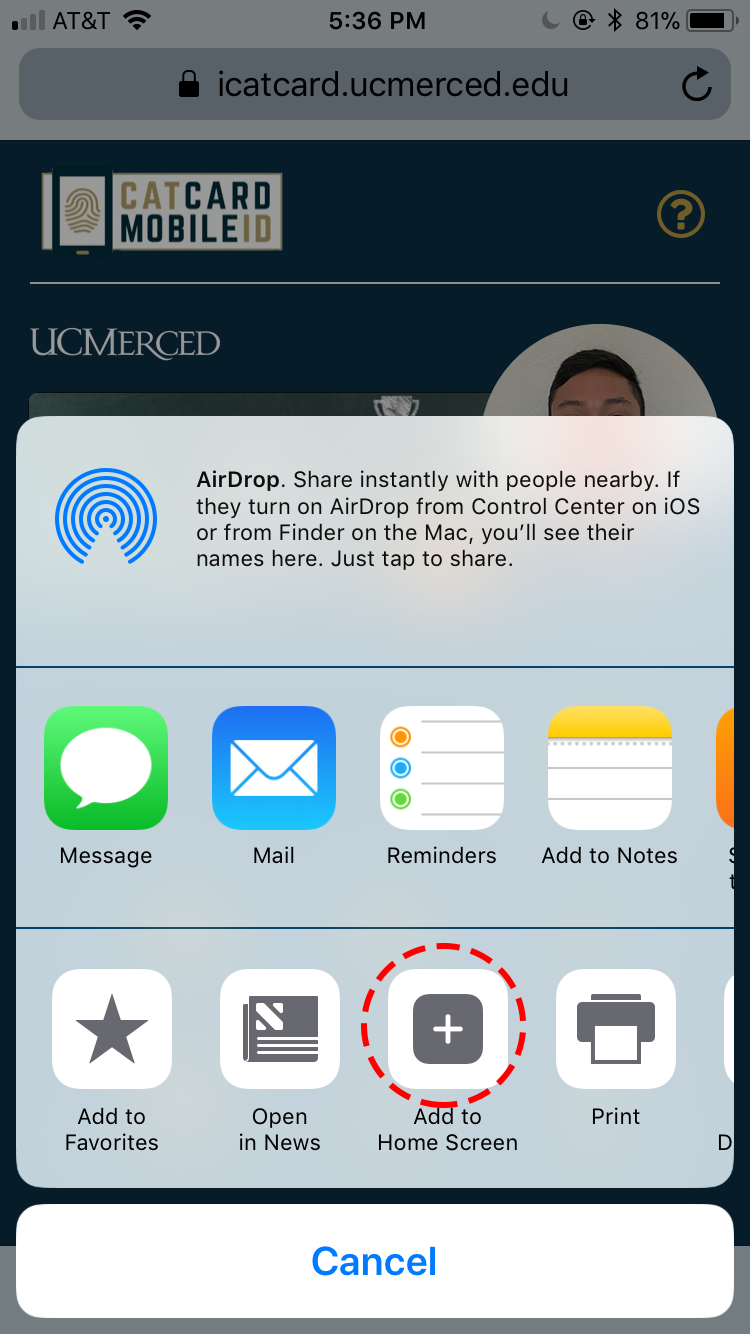 Enter a title
Click 'Add' and you have now successfully added MobileID to your homescreen!
Add funds to your CatCard

Add funds
Locate the 'Add Funds' icon on MobileID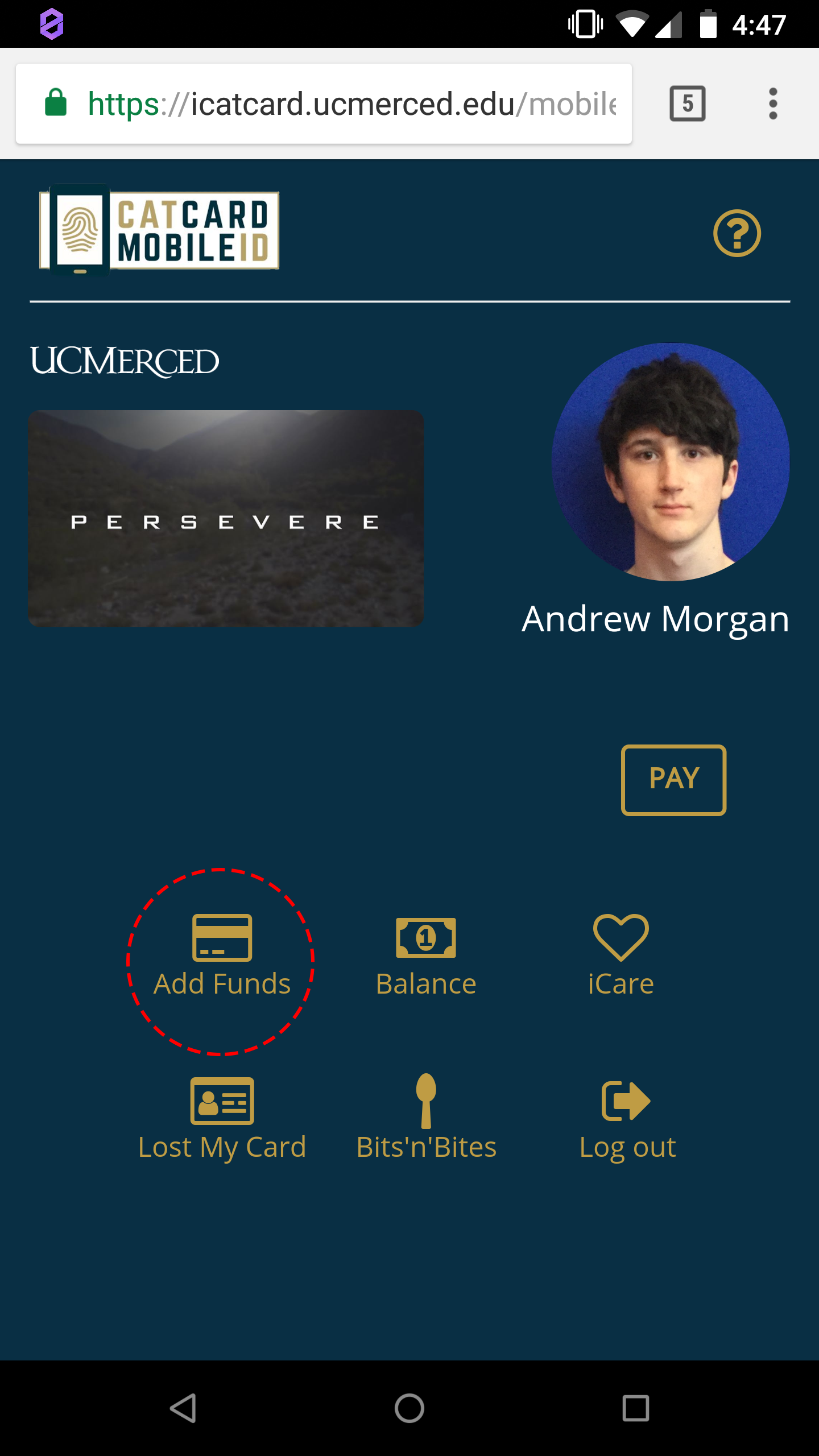 Scroll down
Locate 'ADD FUNDS into your CATCARD'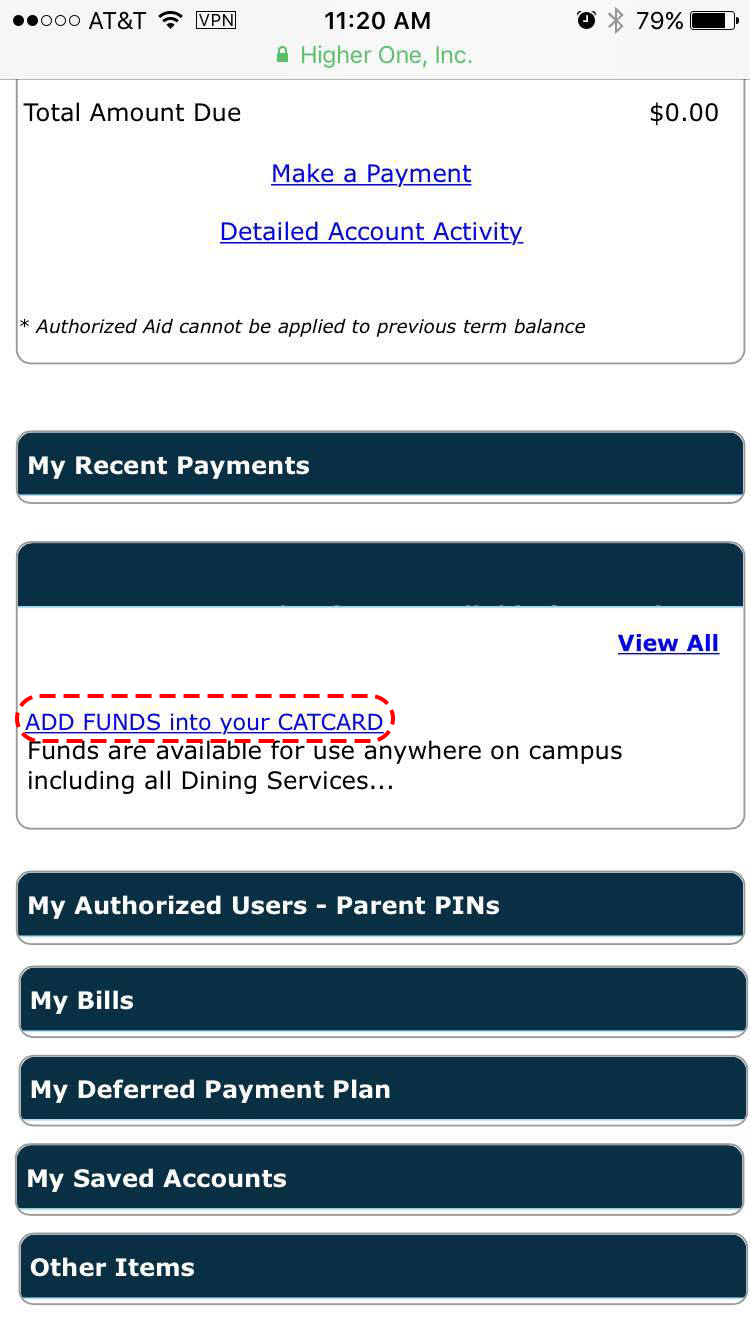 Enter desired amount
You have now successfully added funds into your account!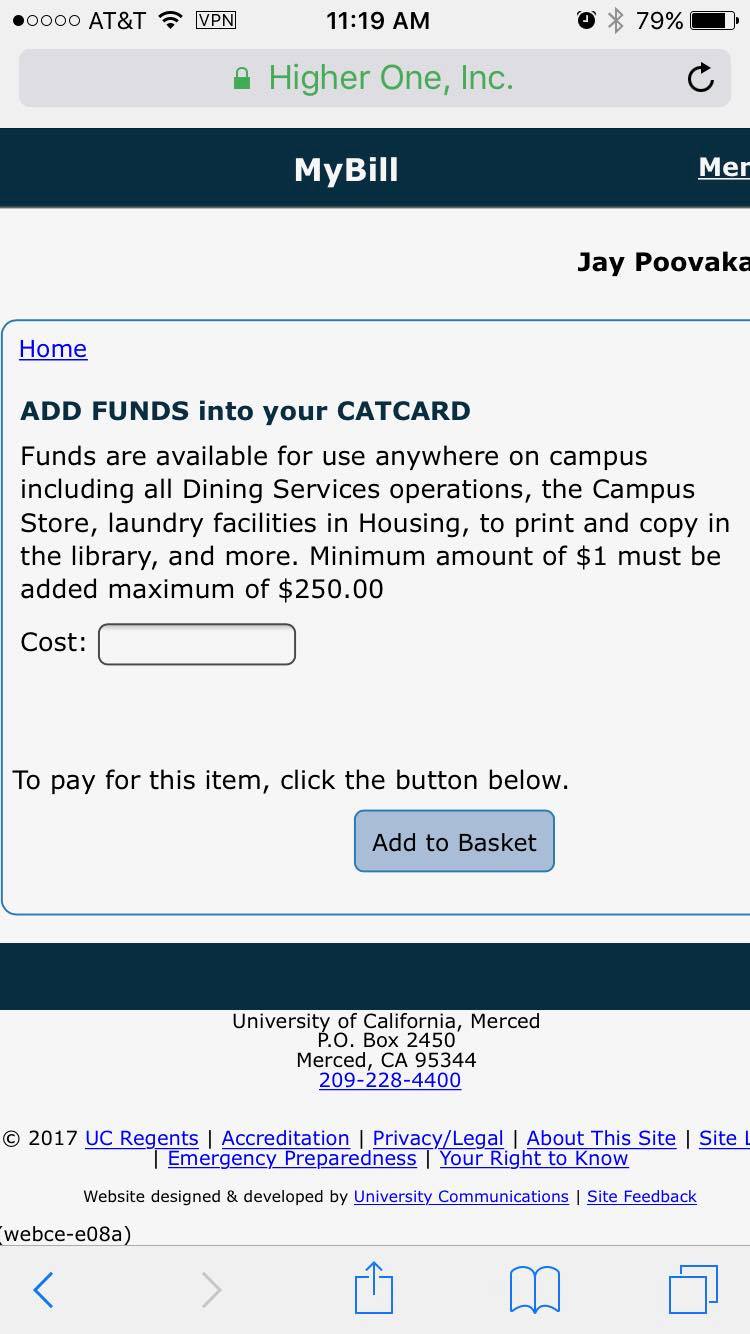 Pay with MobileID

Pay with MobileID
Locate and click the 'PAY' icon on MobileID

Show cashier and scan barcode into the scanner
You have now successfully used MobileID to pay!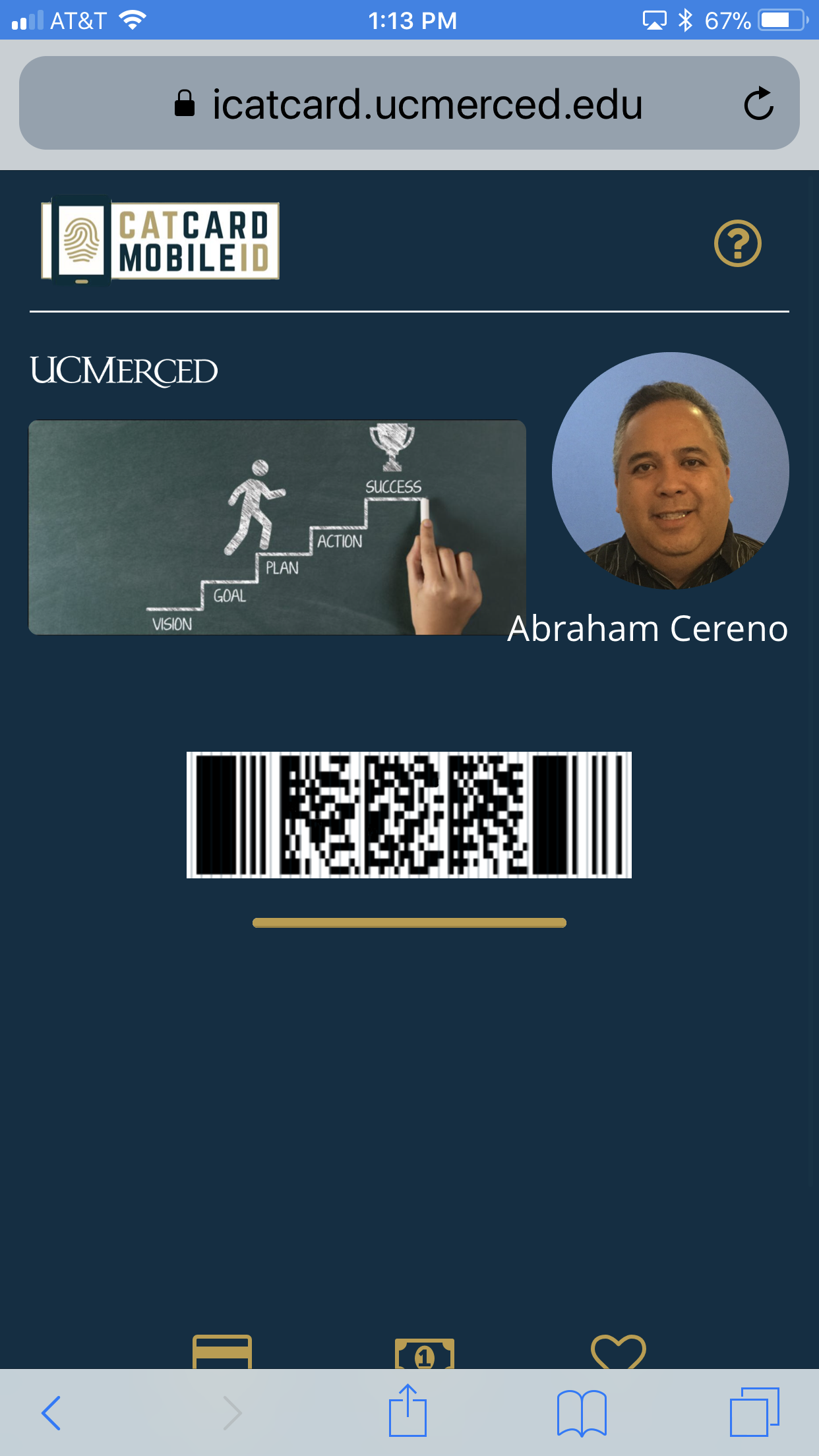 Check your balance

Check balance
Locate the 'Balance' icon on MobileID

View balance
You have now successfully viewed your account's balance!

Catch is a web app available on MobileID to staff and student. You can use Catch as an app to discover all the dining locations and food truck vendors available on campus, as well as their hours, menu, description, and specific location.
Get Started
Select the 'Catch' icon
Learn more, view menu, and hours
'Catch' homescreen
Click on any 'Dining and Store Location' that you're interested in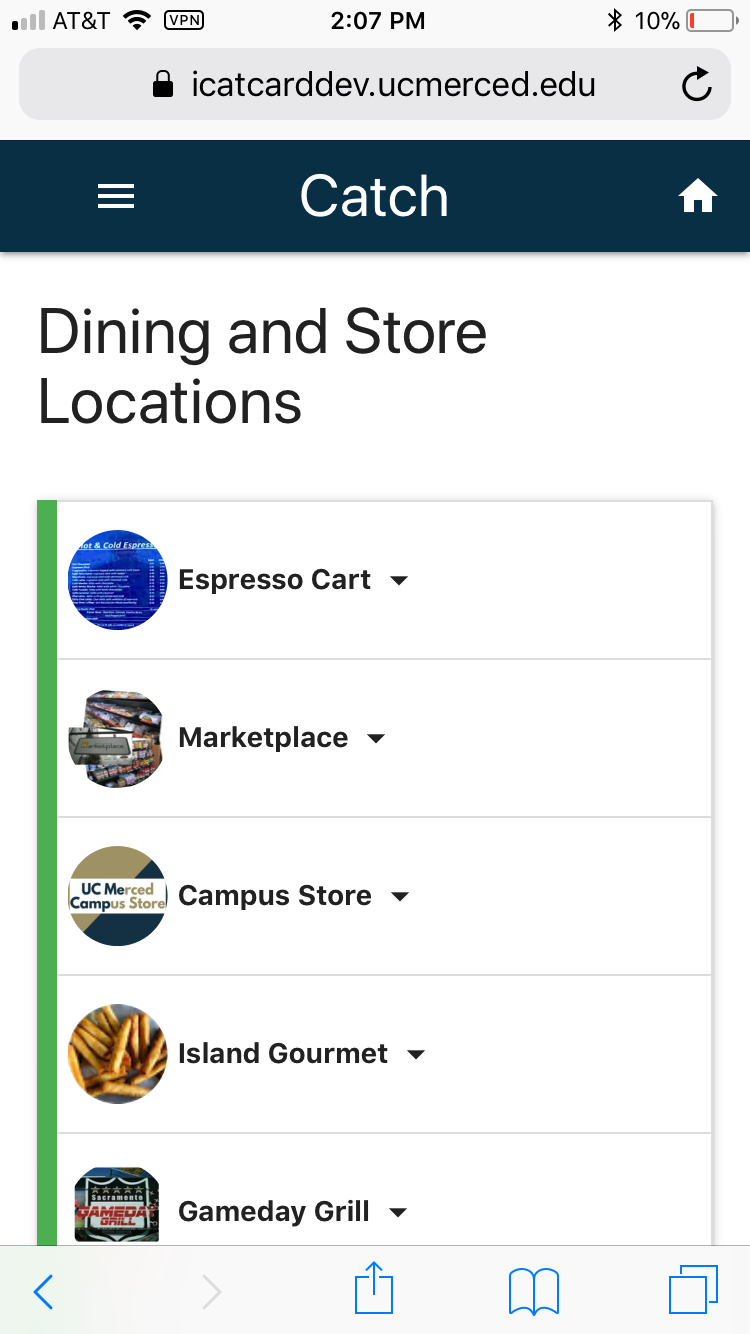 View information
Use

 to pinpoint location on map and 

 to browse the menu
Discover locations on map
Scroll down on the 'Catch' app
Locate the map, click on any red pin that interests you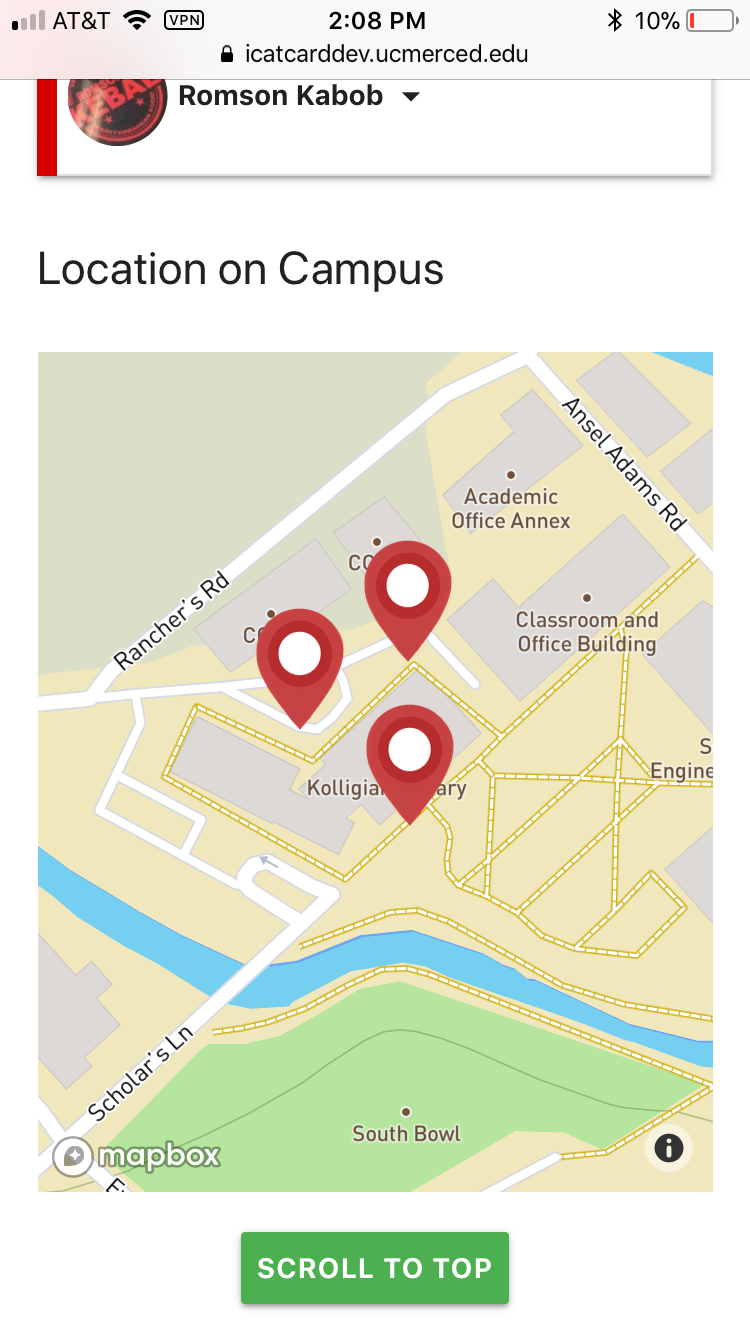 View information
You have successfully Catch the location
If you have any questions or concerns regarding your CatCard plans, please visit our website (
catcard.ucmerced.edu
), or contact us at
(209) 228-2228
, or visit our office at Granite Pass 171 between 9AM to 4PM Monday - Friday.