CatCard iCheck-in Mobile App
With CatCard's iCheck-in Mobile app, checking in event attendees is a blast and easier at your campus events and club activities.
The ability to read attendee barcodes from either their MobileID smartphone or CatCard ID or manually in a pinch allows to cut down on event lines and helps with line busting. All data is kept in iCatCard's iCheck-in online portal, where event organizers and users can access and edit event details as well as view statistics and reports regarding attendees across multiple events. You can track attendance from anywhere, anytime, always online, and as many users at your events.
The Mobile iCheck-in app does NOT require a card reader or workstation/laptop, and it utilizes the camera of your device as a reader. This app works across iOS and Android smart devices.  Usage of this app requires a valid account from the University of California, Merced.
How to use the app?
1. Log in with your UCMNetID. If you are not a current user, you may be prompted to the login request page to request access to CatCard's iCheck-in.
2. Important: An event must be created in iCheck-in website (https://icatcard.ucmerced.edu/attendance/). If the event has been created, then choose and click on the event to start tracking.  First-time app user maybe asks for permission to access the camera, just click OK.
3. Scan the ID card or MobileID barcode. Hold ID or MobileID about 2 or 3 inches away from the camera, and read/scan the barcode at the center of the screen or inside the GREEN frame. Touch the screen to focus to scan the barcode if needed. For MobileID user, ask the patron to click on "Pay/Check-in to show MobileID barcode.
For Manual Entry, click on "Manual Entry" to enter UCMNetID or Student ID number manually.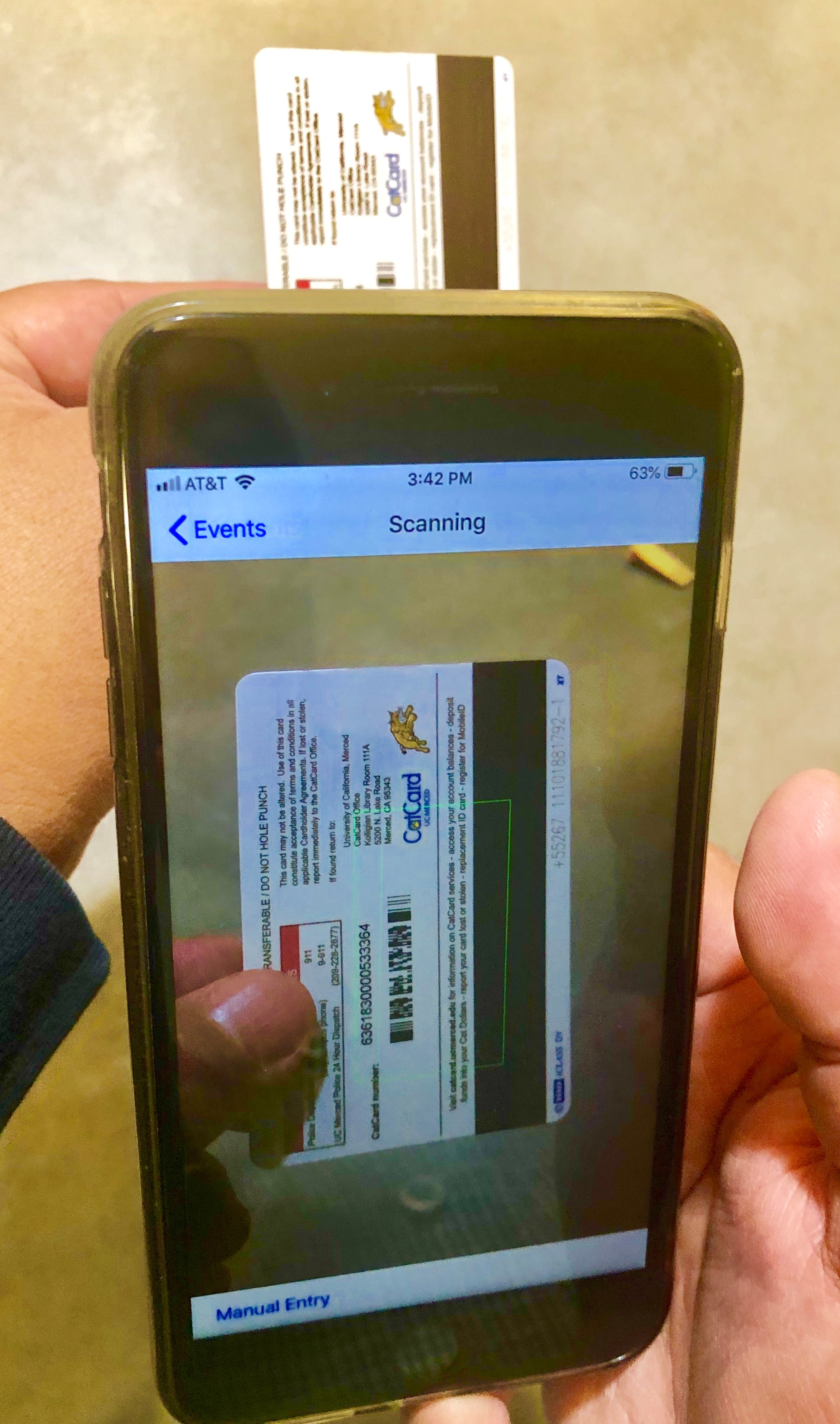 The app will prompt you with attendee info with "Checked In!" or "Invalid Patron or Invalid Patron".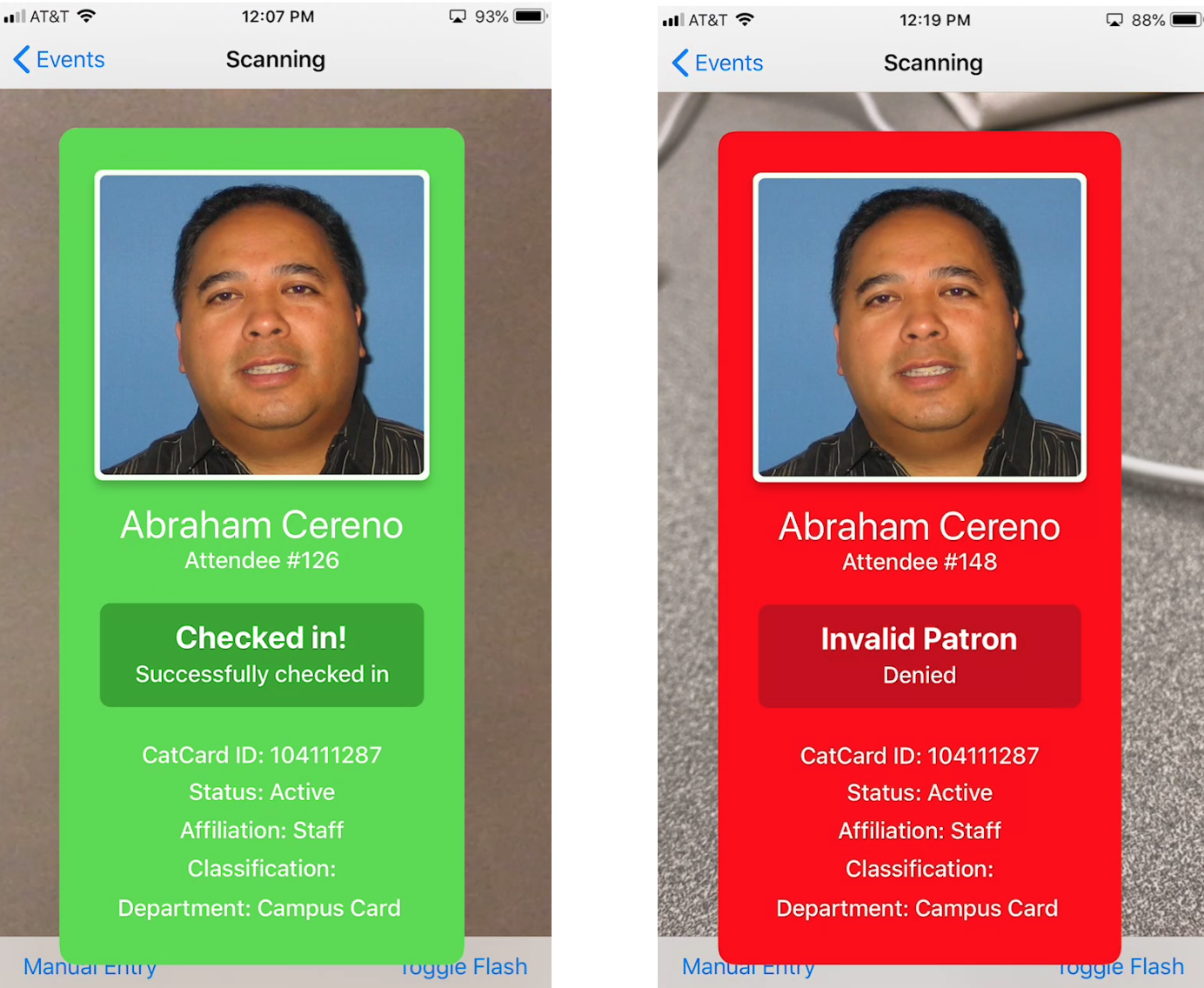 4. Touch anywhere or Tap the screen to scan another attendee.
5. When done tracking, make sure you log out of the app.
Download CatCard Mobile iCheck-in app by clicking this link.

For more information and to sign-up for MobileID, please follow this link: http://catcard.ucmerced.edu/mobileid.